Who We Are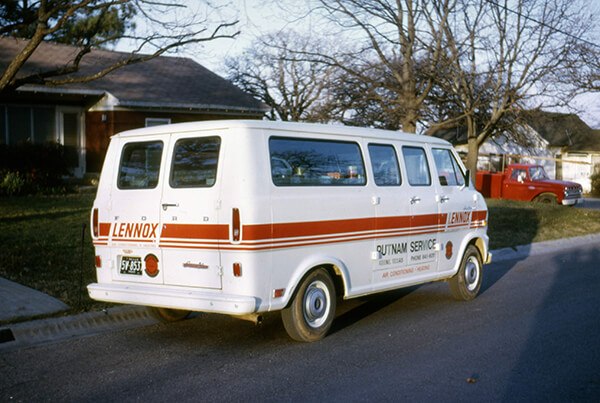 Founded by Benjamin (Put) Putnam in 1952, Putnam Service was built on a passion for customer service. Put led the Southwestern Adventist University (SWAU) maintenance department for over 20 years. From building a power plant to power the then college, to installing Keene's first fire alarm system, Put was not afraid to tackle anything mechanical or electrical.
In the 1980's the gradual transition to new leadership saw Jere (Bugger) Putnam taking the lead. Under his leadership, the company continued the expansion of commercial installation and service.
Now in its 3rd generation of family ownership with Jere Putnam II, Putnam Service has served the HVAC and electrical needs of Keene, Cleburne and greater Johnson County since 1952. Putnam Service has a commitment to staying at the forefront of technology in our industry. This means that we value education. In addition to state-mandated continuing education hours, we consistently educate ourselves on new technology. We are also a longstanding member of the Keene Chamber of Commerce.
Lennox Dealer
We have been a Lennox dealer since 1968. We believe in Lennox products because of their commitment to research and development, their warranties, and the relationship we have built over 50 plus years. We have customers whose multi-speed Lennox heat pumps are still in operation after more than 40 years of quiet, dependable service. Today, we continue to specialize in high-efficiency Lennox heat pumps.
Air conditioning
Texas Class A
Oklahoma Unlimited
Arkansas Residential
Electrical